Welcome to Carpet Cleaning in North Hollywood, CA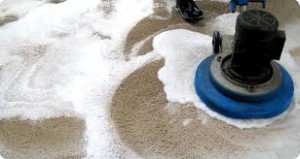 Our team would like to thank you, and congratulate you on your choice of North Hollywood Carpet and Air Duct Cleaning. We have the best group of clients, and more than likely you have found our company from their referral. Maybe it's because we treat our customers like family, that they refer their own families to us. Regardless of the reason, we are glad you landed on our site at North Hollywood Carpet and Air Duct Cleaning. Is it possible that you are in the market for HVAC, tile, air duct or dryer vent cleaning? If so, then your search is over. Did you know that we are recognized for our water damage and restoration services as well?
Carpet Cleaning Plus Protection
Our company has worked extremely hard for years, to build a great reputation as well as a rapport with locals of North Hollywood. We have established ourselves as being a highly respected company, and continue to maintain 5 star feedback from all of our clients. Why do we have such great customer feedback? It is very simple, we treat people fairly, the same way we would want to be treated, and it works. Another reason we are number one is because we are always willing to help, and are available to answer any questions. Our customers are the reason we are in business, and they are the most important piece of our puzzle, they solely are the reason why we offer the best pricing for carpet and tile cleaning as well as air duct cleaning in North Hollywood. If you are wondering what separates our company from our competition, and other cleaning companies in North Hollywood, take a minute to run though our site, or if you would rather give us a call, we would appreciate that too.
Call Us Today: 818-691-0682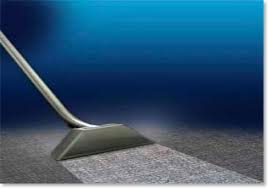 North Hollywood Carpet and Air Duct Cleaning leaves the competition in the dust, because we are simply better Carpet Cleaning than the other cleaning companies in California for multiple reasons. Below are just a few of the reasons the locals in North Hollywood choose us over the competition:
We hold all state licenses and are highly trained.
Our price quotes are always free
Not only do we offer many different services, but you have the option to get them done all at the same time
Our clients are our main focus.
We are green. Using only the most ecofriendly cleaning products, we leave your home sparkling without hurting the planet.
Services Offered
Carpet Cleaning – We know carpets, whether it's the new high end Berber or that green shag you just can't seem let go of. Destroying those ground in stains is simple to us, and bringing them back to their original state is what we are known for.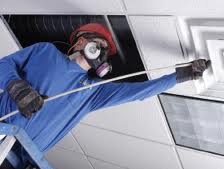 Air Duct Cleaning/Dryer Vent Cleaning/HVAC Cleaning – Did you know that the air inside your home is usually more toxic than the air outside – scary isn't it? Considering the air recirculates throughout your home, it makes sense that the air would hold pollutants and allergens. We can help with that, just give us a call.
Tile Cleaning – Dull, dingy, tiles got you down? Don't worry; we have a fix for that. We can bring those little squares back to life.
Upholstery Cleaning – Have couches and chairs that have seen better days? Wouldn't it be nice if we could get them back in shape while you are out and we are working on your carpets? We can do that too.
Water Damage Repair/Restoration Services – For a homeowner, nothing is worse than water damage, it can hide for years, without you ever noticing it, until its tool late. If you suspect water damage call us right away.
At North Hollywood Carpet and Air Duct Cleaning we can take the stress out of cleaning and maintaining your home, all we need is your permission, and we will be there fast. Don't forget not only do we offer many services, but our staff is very well trained and we have many years of experience. When you need trustworthy help, choose us for carpet cleaning in North Hollywood, CA, it will be the best decision you can make.
Call Us Today: 818-691-0682